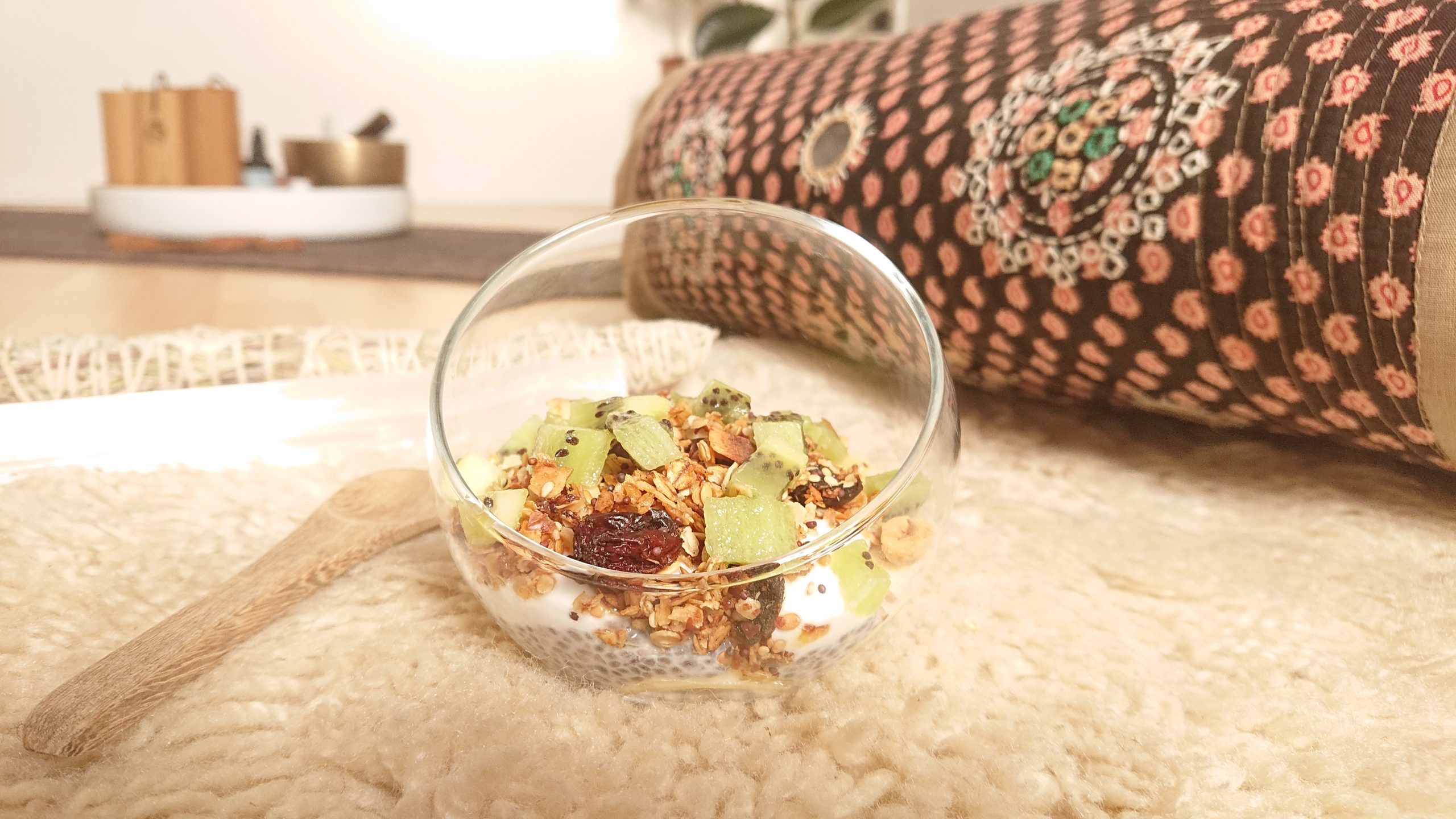 Servings:
Lots!
Preparation time:
5 minutes
Cooking time:
20 minutes
Ingredients:
2 cups rolled gluten-free oats
1 cup mixed dried fruit, seeds and nuts of your choice – we've used peanuts, brazil nuts, raisins, poppy seeds, sunflower seeds, flax seeds
1/2 cup desiccated coconut
Pinch of salt
2 heaped teaspoons honey or maple syrup
2 tablespoons coconut oil
2 tsp vanilla bean paste or a vanilla pod – scrape every bit out!
Other optionals/replacements – cinnamon, wild orange peel grated, chopped dates, nutmeg etc…
Method:
Heat the oven to 150 degrees Celcius.
Get a large glass pyrex of baking tray – add in the coconut oil and put it in the over to melt to oil.
Get the tray back out and add in all the dry ingredients and mix well with the melted coconut oil.
Add the vanilla bean paste and mix well.
Add the honey and as it's likely to be in big blobs, just leave as it is. Spread the mixture out into a medium to thin spread. Put the tray back in the oven to bake at 150 degrees Celcius for 15 – 20 minutes until light brown, lightly toasted.
Check halfway through ad also to mix the honey thoroughly.
Remove tray from oven and allow to cool down before serving!
The granola can store in an air-tight container for 2 weeks.
See our beautiful serving suggestion! Enjoy!