Surprisingly I only discovered golden milk later on in life in my 20s… As s child we didn't have it much as I grew up in Saudi Arabia and with the extreme heat we didn't do hot drinks much! When I went back home to Mauritius and was old enough to understand (and when I actually started to care!), I discovered this incredible, ancestral drink that was the cure-all medicine of medicines.
As I've made this a fair few more times this winter than normal, I thought I'd share this special and nourishing drink in the traditional way that it's made with some of my added bits.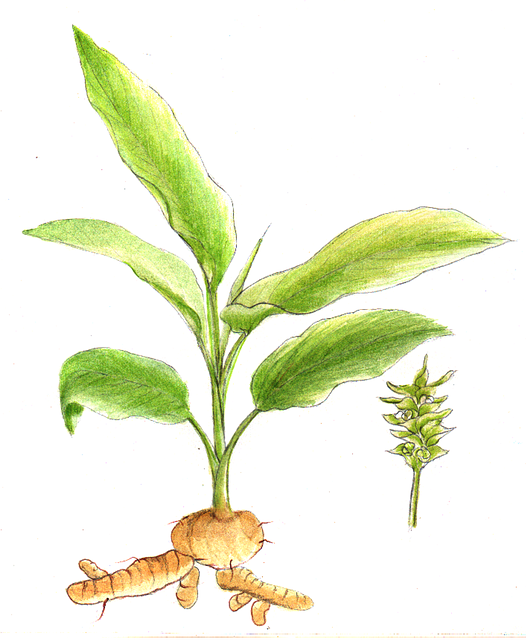 The benefits of this drink are;
It's anti-inflammatory with turmeric working on a number of immune pathways. Auto-immune conditions such as Chron's, Ulcerative Colitis and Psoriasis react very well to support with turmeric as it helps to reduce inflammation and also prevent the risk of relapse.
Our immune system also reacts to toxins and pathogens that were exposed to all the time, so regularly supporting the immune system means we're at less risk of them infiltrating our system.
It supports the liver to detoxify, enabling the liver to let go of toxic gunk and function better, keeping us clear. Without a strong liver, the other organs and systems of our body cannot function optimally as the liver is one part of foundational health.
The curcumin, one of the active medicinal agents in turmeric, is a powerful antioxidant, meaning it can neutralise free radical damage happening all the time in the body. This will help to reduce the risk of Alzheimer's disease and Dementia, heart disease, and many more. The antioxidant properties also make it excellent for the skin and preventing the physical appearance of skin ageing. Read on why anti-oxidants are so important to us.
Turmeric's anti-inflammatory and combined antioxidant power makes it an amazing treatment for osteoarthritis. See my other blog article on the effectiveness of turmeric as compared to their anti-inflammatory pharma drugs here.
Turmeric acids, another medicinal agent in the root helps to balance blood sugar levels, which supports people with type 1 and 2 diabetes as well as with metabolic conditions and weight gain. Turmeric can be a used aid in enhancing pharma drugs for those with type 2 diabetes and other conditions.
Turmeric could, if part of a wider protocol, prevent cancer as it's been shown in many studies to

influence the growth, development, and spread of cancer cells at a molecular level. Research has also shown that curcumin can potentially lower the growth of new blood vessels in existing tumors, prevent metastasis, and could also potentially contribute to the elimination of cancer cells.

Using event relatively small amounts of turmeric in food, it can significantly lower the unhelpful cholesterol, LDL (low density lipoprotein).
Turmeric helps to boost bile flow which helps digestion by breaking down dietary fat. This can improve overall digestion and control weight gain.
Servings:
2 large portions
Preparation time:
2 minutes
Cooking time:
10 minutes
Ingredients:
600 ml Almond/coconut milk or mix of both – that's what I prefer
2 tsp organic turmeric powder or root
DoTERRA Ginger or or 1 inch brushed fresh ginger or 1/2 tsp dried ginger powder
Pinch black pepper
1tsp Coconut oil
Honey or agave to sweeten
Spices – 6 green cardamom pods – crushed, 5 cloves – crushed, 1/4 tsp cinnamon powder or bark pieces, 1 star anise, a little grating of nutmeg
OR
Mum's chai masala mix (green cardamom, clove, fennel seed, cinnamon, tiny bit of pepper for spiciness – all ground)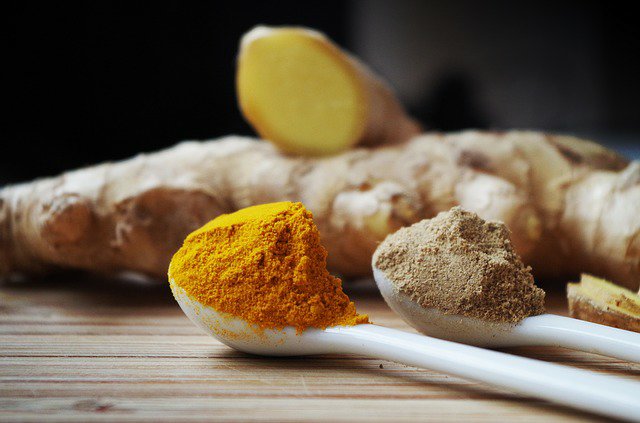 Method:
1. Start to heat mylk on a low heat.
2. Add turmeric powder or root, ginger, black pepper and spices OR Mums chai mix masala if you've got some pre-made.
3. Bring it all to a very low, gentle simmer for another 7-8 minutes on a very low heat.
4. Add 2 or 3 drops of the ginger essential oil if you are using that.
5. Strain and serve!
You can stimulate detoxification and immune health in other ways
Always start with the gut! If we are constipated regularly, we wont be able to eliminate toxins and they will just recirculate! No, no, no, that totally defeats the object. Read about optimising gut health here.
Incorporate an anti-inflammatory diet to get in high vibe nutrients that stimulate the immune system. Read my article about it and get the list of foods here. And also find out how and why certain foods are good for detoxification here!Enjoy my article on 5 things you can do to boost your immune system now! And learn more about how to boost the immune system at this article here!
Improve & optimise sleep hygiene which helps to produce more melatonin which is the most powerful antioxidant our body produces helping us to detox while we sleep. Read more about how to do this in my article on sleep hygiene here.
Use essential oils like the ginger oil mentioned in the article which give the body potent, high quality, therapeutic doses of many of the nutrients discussed above. Other amazing essential oils for the immune and detoxification system are: rosemary, hemp, thyme, frankincense (boswellia), chamomile, clove, oregano, grapefruit, fennel, helichrysum, juniper berry, lavender, melaleuca, rosemary, wild orange.
Consider all the levels of detoxification – the mind, body and spirit. When we look at it as a whole picture and detox holistically, we are able to shed more and power up our immune system even more. Our immune system so relies on having good detox mechanisms in the body, so working on it on all levels is key. Read my article about how you can detox on all levels here. And read below for the link to our Holistic Liver Detox Online Course starting this February 18th 2019!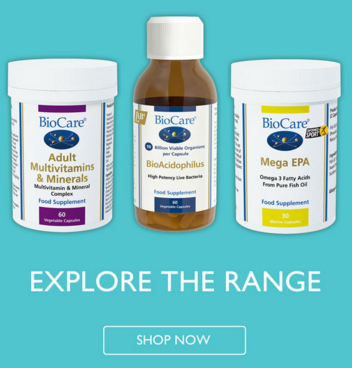 We love Biocare! They have the best, natural, toxin free supplements around and an amazing clinical team on hand if you want advice on products. For example, their probiotics are some of the best on the market! Visit their online shop and resources at www.biocare.co.uk
We love then so much – we're giving away 25% discount via our special discount code – if you sign up to our mailing list. Plus other goodies you'll get when you sign up like our free 30 minute Discovery Call Consultation and free E-Book!
Need more support?
Sign up to my mailing list and get my FREE E-Book – "Instant Evolution" with my steps to foundational health which will help you kick start things! Sign up here!
Come to our Evolve yoga class to boost your energy systems, reprogramme your body's response to to toxins and pathogens, and cleanse toxic debris! Literally empower your immune system with high vibe energy! Check out our classes on Facebook here.
Sign up to our Holistic Liver Detox Online Course which we run once a year with Claire Cockburn from Rawfuly Good Detox… Contact me to find out when it's running next on natasha@yourearthclinic.com
See what other courses, workshops and gatherings we've got going on that can help you with your health and wellness. We've got a range of holistic gatherings around energy medicine, Internal Family Systems, yoga, meditation, physical health and more! See them here!
Work with me at Earth Clinic over an all-inclusive incredible package that gives you everything you need to holistically progress with your health and wellness – a very FAST-TRACKED service to bring in balance, rapidly. Ive also got clients overseas, there are no boundaries! See my packages here.
Do deep-dive work at one of our sister company's immersive retreats where we will detox on all levels and support you through processes with the mind, body and spirit. Visit Sri Yantra Retreats to see what's on this year here.
Love, Natasha Anand xxx