Between it being summer and owning a new Vitamix style blender – I just cannot get enough of blended drinks. From therapeutic cacao to medicinal smoothies to ice cream desert drinks – I'm well and truly enjoying drinking high vibe, purposeful summer drinks.
Here's another smoothie I've been treating myself with that's in keeping with my love for all things tropical. The beautiful thing about this smoothie is that it's completely supportive of the digestive and hepatic (liver detoxification) systems, encourages proper functioning of both systems as well as boosts the immune system and stimulates detoxification of the liver.
The products I've used are my favourite from BioCare. I'm absolutely loving their new range of powders and this one – the NutriCleanse is top. It combines all my favourite herbs and nutrients for liver detoxification all in one easy formula that's tastes amazing!
The liquid B Complex product also helps with detoxing as well as energy metabolism and hormone balancing. This product combines with healthy fats and proteins makes this smoothie a prefect drink for maintaining stable energy levels… You won't feel like crashing after this drink.
I just love this all-rounder and am proud that it's therapeutic, medicinal and holistic all at the same time, so can enjoy summer without missing out on these treats.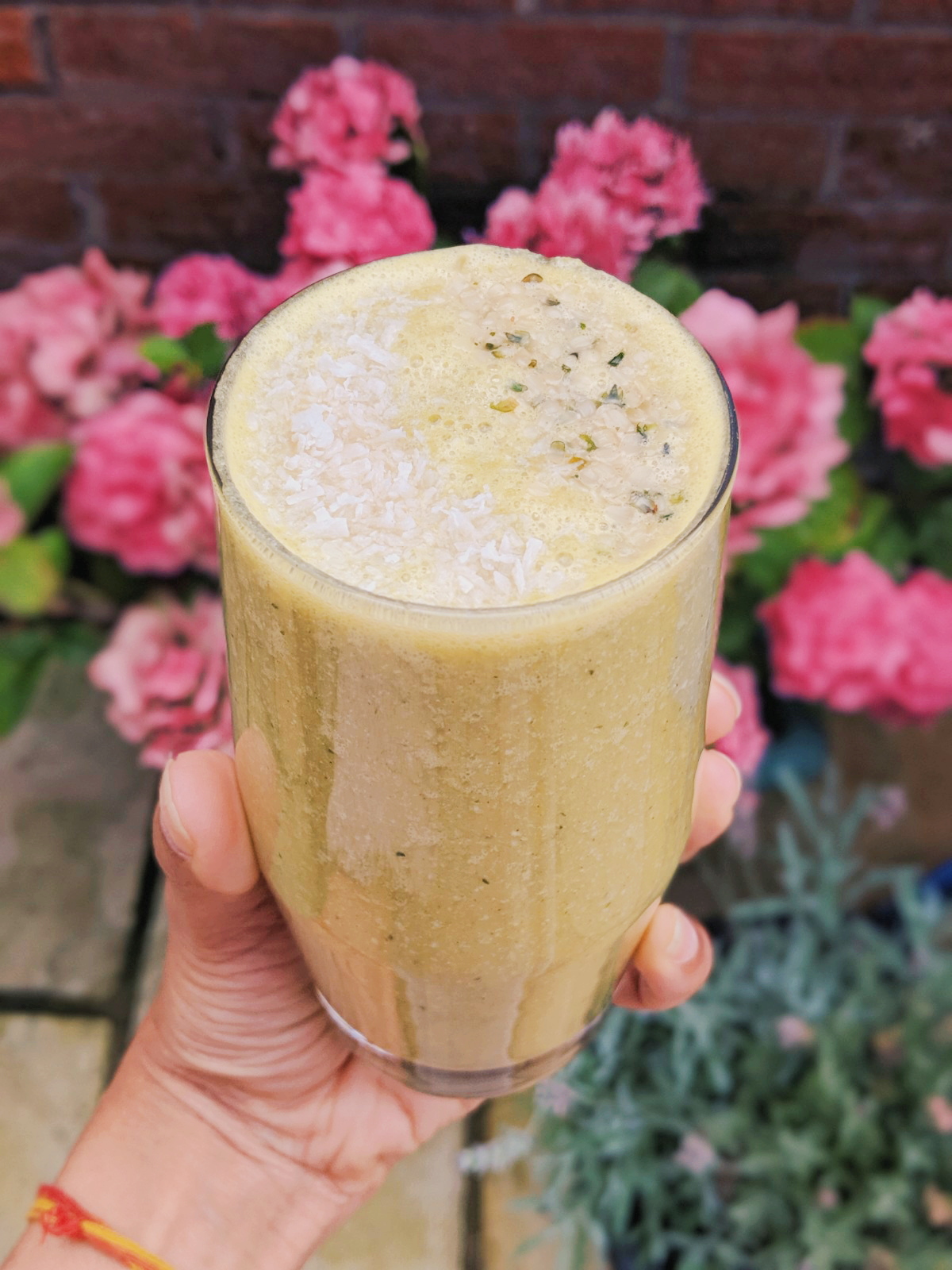 Servings:
2 large glasses
Preparation time:
5 minutes
Cooking time:
1 minute blending time
Ingredients:
1 mango
1/3 medium pineapple
1 orange, juiced/squeezed2 tbsp coconut butter4 tbsp hulled hemp seeds1 tbsp organic inulin from chickory root1 heaped tsp BioCare NutriCleanse Powder12 drops BioCare Liquid Methyl B Complex3 cups filtered water
Method:
1. Add all ingredients into a blender.
2. Blend for 30-45 seconds until smooth. Add more water to create the consistency you want.
3. Serve and enjoy!
You can also add to this; ice, banana, papaya, passion fruit, probiotics, lime, lemon, apple cider vinegar, coconut water, coconut flesh/creme and so much more!