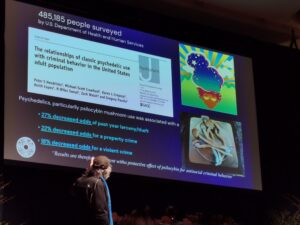 Attending the Breaking Convention Conference this weekend just gone was an absolute honour. To be part of this incredible line-up of speakers, artists, facilitators and visionaries was a dream! Paul Stammets, Graham Hancock, Rick Doblin (MAPS) and Darren Le Baron are just four of my heroes that I got to hear speak, and many other speakers and facilitators that I was introduced to.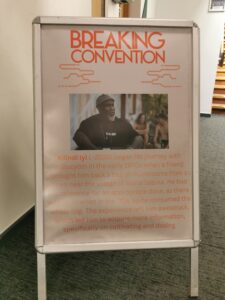 It was such a joy to be surrounded by great Mystery, Academia, Creativity and Wisdom. It was so good to simply soak it all up and allow my being to integrate what's needed for my development. And that's how it had to be, because there was just so much content, with speakers speed-talking to cram in every last ounce of important information before their 30 hour clot was over.
I appreciated the diversity and mostly the deep love all contributors have for their work and this cause. It's rare to find this.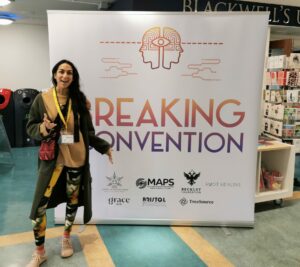 The workshop that I shared on Psychedelic Integration was such a gift. I had parts that were making up all sorts of stories – that people wouldn't attend and that the workshop would be underscribed… But the Universe, of course, proved my parts wrong. 50 people showed up to the workshop, and around 20 people stayed behind to talk to me about the work I do and our community here.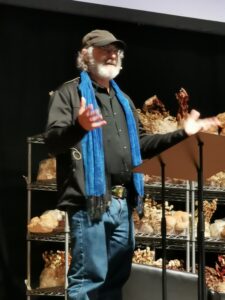 I shared the model that we have developed here at Earth Clinic & School to guide our clients who are embarking on a journey with psychedelics. This model is a structured approach to preparing for, navigating and integrating from psychedelic journeys that includes Integrated Energy Medicine, Integrated Yoga, Internal Family Systems and Somatic/Movement practices.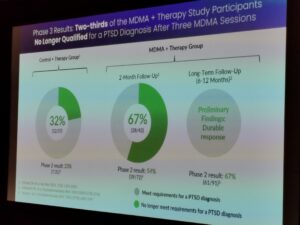 The content at the conference I really enjoyed was hearing about the results of various studies into all sorts of psychedelics and their applications and anything related to psychedelic-assisted therapy or psychedelic facilitation. What I felt was missing was the tools of Family Systems and energy medicine for not only psychedelic integration, but also for any supportive work in and around psychedelic exploration. Taking psychedelics is such a somatic and energetic embodied experience and it's strange for me that these tools are not front and center. I feel this is all changing and I saw glimmers of cutting-edge integrative practice. Perhaps next year we shall present something in this area.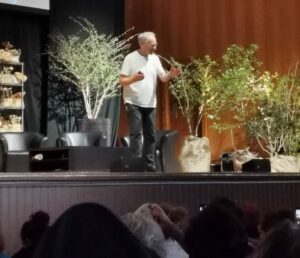 The "Psychedelic Renaissance" may be very well underway but the undercurrent of this movement is rooted in Ancient Futures. For me, this is the sense of a continuing, ever present continuum of wisdom from indigenous elders, teachers and guides in their many forms. These incredible Medicines and Tools Of Consciousness are more than just plants, they are extraordinary, extra-dimensional beings. These medicines have always been here. Their plant spirits are intelligent, powerful beings that have manifested in the physical form in a specific way, in order to get in touch with humanity.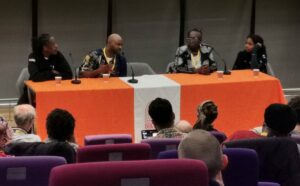 I cannot describe the level of inspiration and solidarity I felt form being at the conference. There was something so life-affirming and expanding for me. I genuinely felt the interconnectedness between people and nature. I felt and still feel a deep love for this existence – this miracle of a life. I have no fear, no doubt, that this life experience is in itself a miracle, a gift and a playground for joy, love and bliss.
The connections and friendships I made go deep – I'm so grateful for these beautiful connections and new family.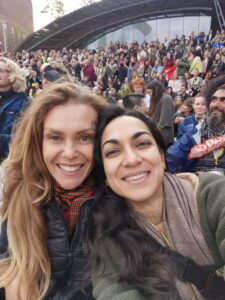 Thank you to the amazing team at Breaking Convention for your dedication and devotion to this cause. This is a cause of health and happiness for all, and making the therapeutic agents that can support this accessible to all. What a powerful community to be part of – all behind this powerful vision.
For those of you who read this article, here are a few little treats for you…